Bio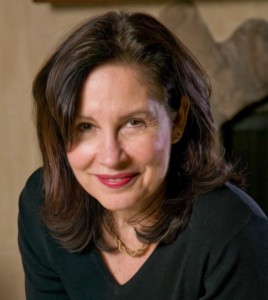 Renee McCormick, Ph.D.
Clinical Psychologist
Psychology is a life-long passion for me . I began studying psychology as a first semester freshman at the University of Delaware. While my love of the school did not last, my passion for psychology was ignited and I went on to major in psychology at the Catholic University of America, where I earned a B..A. Magna cum Laude.
After teaching elementary school, I began graduate work at Fordham University where I received my Master's in Psychology and my Ph.D. in Clinical Psychology.
While completing my doctoral dissertation on the recovery process in alcoholism, I spent three years as a Psychology Fellow at New York Hospital-Cornell Medical Center.
Once I started studying psychology, I never stopped. Building on my research in alcoholism, I became a Credentialled Alcoholism & Substance Abuse Counselor in New York State. My interest in couple and family work led me to the Postgraduate Center for Mental Health, where I earned a Certificate in Couple and Family Therapy.
In recent years, I have focussed on specialized training in the treatment of trauma.
Drawing on my background in several spheres of psychology, I have appeared on network and cable television shows featuring discussions of various psychological issues.
Using Psychology in Business and Public Service
After acquiring additional education in corporate topics, I worked in advertising research and marketing consulting. These hands-on experiences in the corporate world were extremely helpful in enlarging my understanding of the challenges people face in corporate settings– particularly the pressures associated with deadlines, company politics, and career advancement.
Throughout my life, I always found ways to give back to society. Beginning in college, I tutored students in the inner-city of Washington, D.C., went on to work with developmentally disabled adults in my hometown in NJ, served on the Psychology Committee and NYC Board of the National Organization for Women, and later on the Board of the Pelham Family Service, a local counselling agency.
PROFESSIONAL ASSOCIATIONS
American Psychological Association
Chair of Film Committee 2005, Member of Film Committee 2002-2005
International Documentary Association
International Society for Mental Health Online
New York State Psychological Association: Clinical, Independent Practice, and Women's Issues
National Organization for Women – NYC /Westchester Chapters
New York City Chapter Board of Director 1986-1987